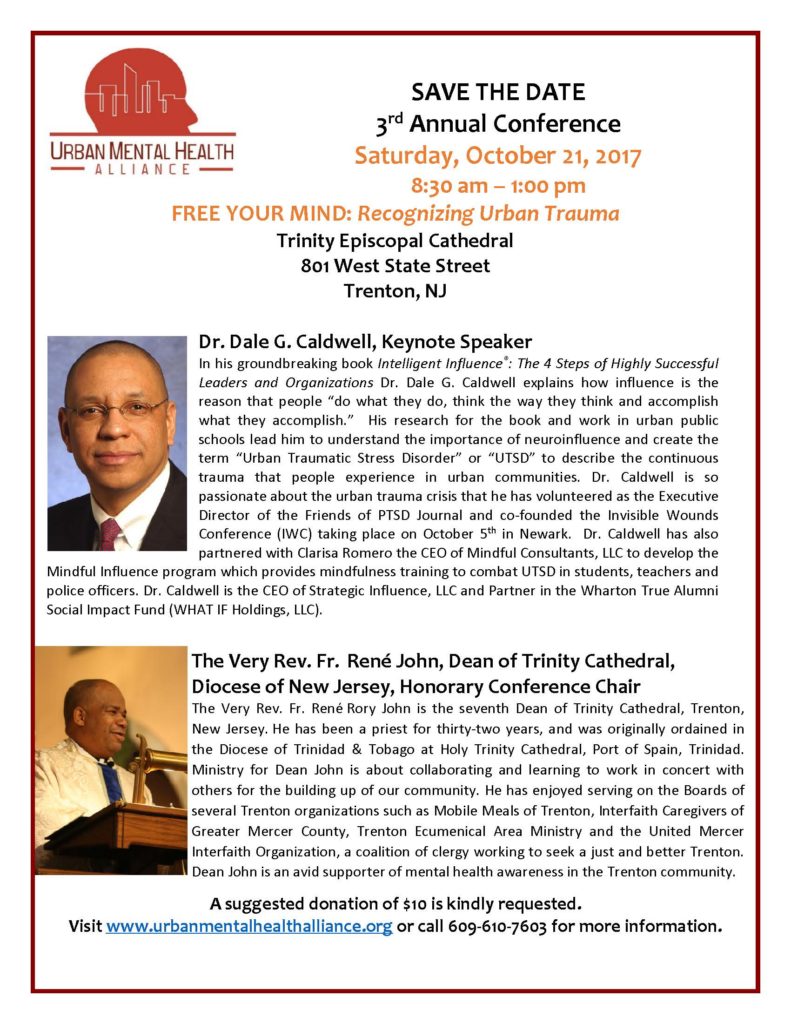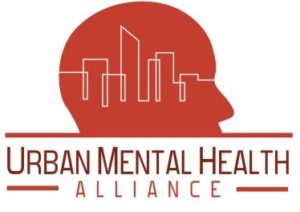 FREE YOUR MIND: Recognizing Urban Trauma
3rd Annual Conference
Saturday, October 21, 2017
Trauma, Recovery & Healing: A Panel Discussion
Malik Ali
Mr. Ali is an author, recovering addict, father, convict, motivational speaker, and most importantly he is a survivor. Ali explores trauma, poverty, and its many different paths, in his innovative first novel "Psychology of a Thug". In his book, he recounts the agonizing trauma of surviving molestation, child abuse, violence and addiction throughout his life. Ali currently serves his community by mentoring youth. Malik also educates people on the effects of trauma and mental illness through his website, YouTube channel, and Facebook live.
Dr. Angela Clack
Dr. Angela Roman Clack is a licensed psychotherapist at Clack Associates, LLC, a private practice outpatient counseling agency in Southern New Jersey. She has been working in the mental health field for more than 25 years. Dr. Clack earned her doctorate in 2002 with a degree in Clinical Psychology from Argosy University, Washington, D.C. Because of her training and teaching abilities, Dr. Clack has made a massive impact in her community by reducing the stigma of people of color who seek mental health treatment. Dr. Clack treats adults and youth suffering from depression, anxiety, grief/loss, general emotional distress, and relationship/interpersonal problems. She also trains counselors, social workers, and related mental health professionals. 
Dr. Shirley Gaines
Author of the book "In Your Journey Lies Your Awakening," Dr. Shirley is very concerned about the issues that have plagued the city in which she loves. She is a Chaplain for the "Trenton Police department", as well as an active member of "Partnerships for Trenton", "Not In My Neighborhood", "Trenton Civic Trust", and "Moms On Demand". Dr. Shirley is dedicated to serving the community, by working toward bridging the gap between the police and the community. Dr. Shirley is also the founder and CEO of "Journey of Awakening" LLC, a Licensed Counselor, a Certified Professional Life Coach, Certified in Mental Health First Aid USA, and a Motivational Speaker.
Dr. H. Nathaniel Thompson, Jr.
Ordained into formal ministry in 2000, Dr. Nathaniel Thompson currently serves as the Associate Pastor of Open Door Church of Christ Ministries in Trenton, NJ, under Bishop Lawrence S. Thompson.  Dr. Thompson earned his Doctor of Religious Education from Calvary Christian College and Seminary in 2013, Formerly incarcerated, Dr. Thompson works daily with current and formerly incarcerated men and women, helping them prepare for work and reentry to society.  Dr. Thompson speaks with churches and other groups about the need for interaction with men and women going through reentry, and the church's role in that re-entry process.