BIKE-WALK-JOG-RUN FALL 2022 [Entry #01]
Sun, Nov 6, 2022, 2:39 PM
Dear Shiloh, APSAC, & Friends...
The inclement weather here in Central NJ has reduced our ridership down to one...me...for the 2022 Fall BI-WOG-RUN!
However, I am turning my solo ride into a mobile-Blog (complete with pics) to share this experience with so many of you who are sponsoring our event for the first time!
This event is dedicated to two wonderful women: (1)...the late Catherine Mae Woods, and (2)...the late Genice Armstrong, my beloved Mother!
One of them, the late Catherine Mae Woods, was a Foster-Adoptive Mom who cared for dozens of children in the NJ Foster Care System, and she herself was an adoptee. The other, the late Genice Armstrong, a Southern California Teen Mom, whose four children(boys) were removed from her custody and her fight to stay connected to them.
Somewhere between these two women are millions of other Moms around the country and around the world who love their children and want the best for them.
Join me electronically as I dedicate this ride to their memory.
The time is now 2:30pm and I've got another 9-miles to go to get to Princeton Theological Seminary, one of the founding organizational members who started the ACS (American Colonization Society), which could not imagine formerly enslaved, African-descended Americans living next to European-descended Americans.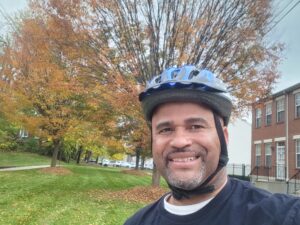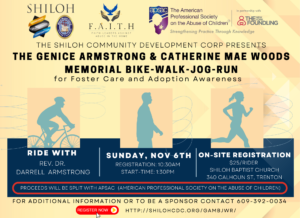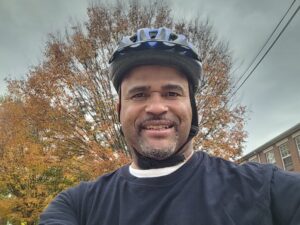 BIKE-WALK-JOG-RUN FALL 2022 [Entry #02]
Sun, Nov 6, 2022, 2:55 PM
This urban bike path is integrated with the D&R Canal system which helped transport steel and other goods via horse-drawn barges from Central New Jersey up to NY and other points north of Trenton. Ref following links:
This Canal System is one of many reasons that Trenton has the moniker: "Trenton Makes...the World Takes!"
Sadly, this beautiful bike/walking/jogging path is little used in our urban center, for some obvious & not-so-obvious reasons, but is greatly used in our sub-urban communities contiguous to Trenton, again, for some obvious & not-so-obvious reasons.
It is one of the many "hidden jewels" in Trenton, and I challenge you to find some of the many "hidden-jewels" in urban communities, near your residence.
Onward and Upward...the time is 2:50pm and I have another 8-miles to go!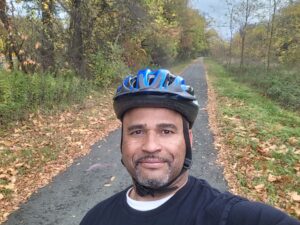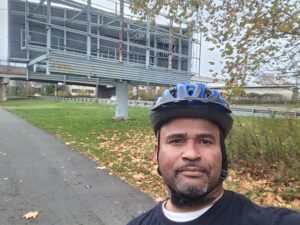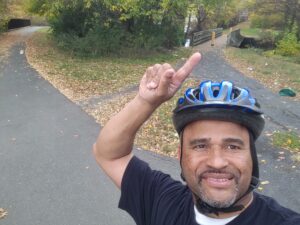 BIKE-WALK-JOG-RUN FALL 2022 [Entry #03]
Sun, Nov 6, 2022, 3:23 PM
The D&R Canal traverses through Mercer County (NJ's Capital County) in which sits one of America's most economically endowed munipalities (Princeton Township) and one of America's most economically challenged municipalities (Trenton, the turning point of the American Revolution).
The D&R Canal parallels Route 1...one of America's longest roads and which takes one through some of America's most racially diverse communities.
It's now 3:20pm and I've got seven more miles to go!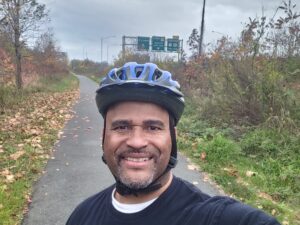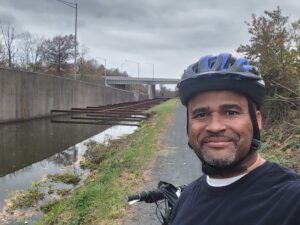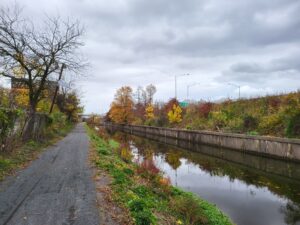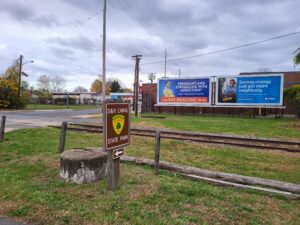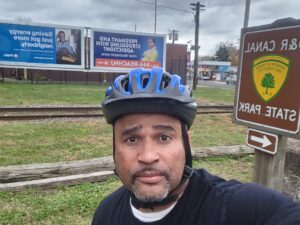 BIKE-WALK-JOG-RUN FALL 2022 [Entry #04]
Sun, Nov 6, 2022, 4:04 PM
Well Friends, I'm just about half-way through my journey.
As I push on, from Trenton to Princeton, I am reminded of both the beauty of the D&R Canal, and the harsh realities of gang-life that infiltrate it's borders.
I do not know the late Oliver Harris, Jr. and what cut his life short at the young age of 41, but I was compelled to stop at his makeshift shrine and pay homage to life, living, and legacy.
It reminds me of the RWJ Foundation research study about "Zip Code" and "Life Expectancy" (Where You Live Affects How Long You Live) ref links below...
...that suggests that there is nearly a 20-year differential in life-span and expectancy between certain youth in Trenton and youth in Princeton...the two municipalities are only 20-minutes apart.
It's now 4:05pm and I've got about 5-more miles to go!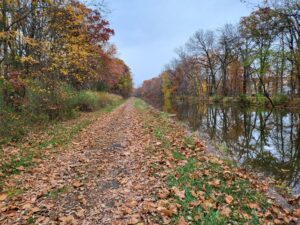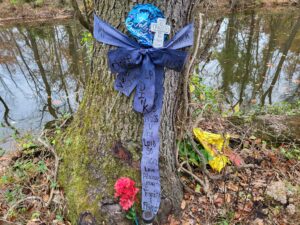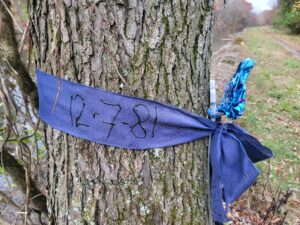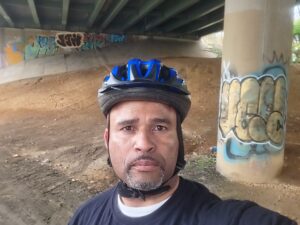 BIKE-WALK-JOG-RUN FALL 2022 [Entry #05]
Sun, Nov 6, 2022, 4:37 PM
This is officially known as the "Cross-Over" path...from the Trenton-Lawrence segment of the D&R to the Lawrence-Princeton segment of the D&R Canal.
It crosses Route 1 (described in the last blog-entry) and now we trek into historic Princeton, soon to encounter another turning point of the American Revolution, the Battle of Princeton.
It's now 4:36pm and I had to tend with a flat-tire, but not to fear, a few "Angels" appeared and helped me do a "Willie Nelson," ...get back on the Road again.
More later...and forthcoming...SHALOM & SALA'AM!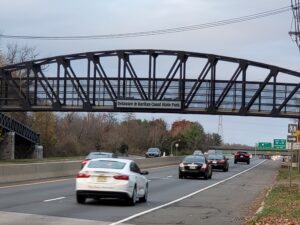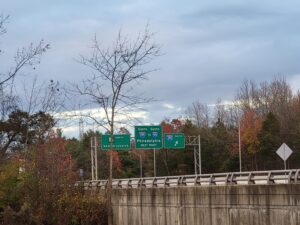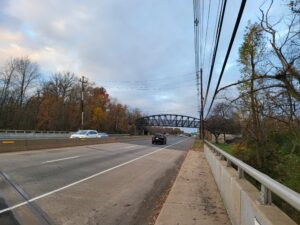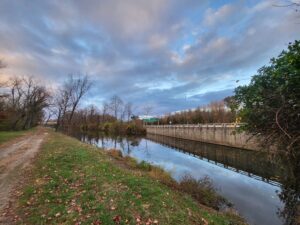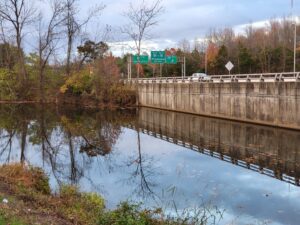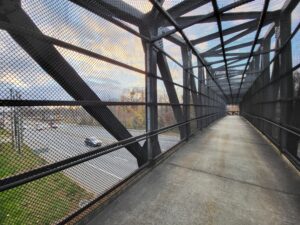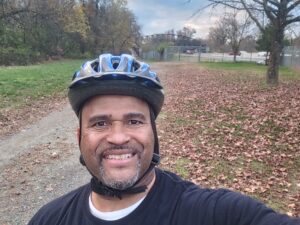 BIKE-WALK-JOG-RUN FALL 2022 [Entry #06]
Sun, Nov 6, 2022, 5:21 PM
Friends, it is now 5:20pm, and the sun is setting; I have just two short miles to go, but I had to stop at one of the Friends Meeting House here in Princeton to pay homage and respect to of the consistent voices for human rights during America's dark era of chattel slavery...THE SOCIETY OF FRIENDS, our QUAKER SISTERS & BROTHERS.
They did much in the cause of freedom for people of African descent, as well as for First-nation, Indigenous peoples, who were / are native to these Americas.
GOD BLESS THE SOCIETY OF FRIENDS...
*NEXT STOP, Princeton Battlefield...
*LAST STOP, Princeton Theological Seminary...
Onward & Upward...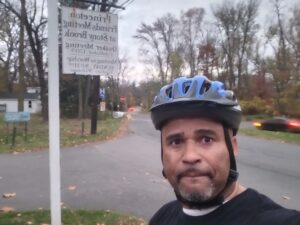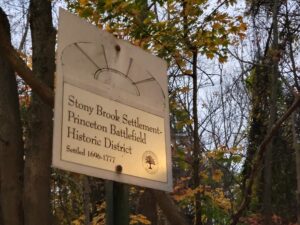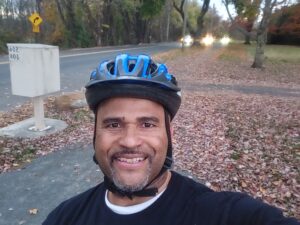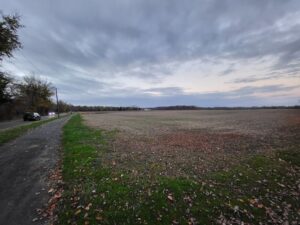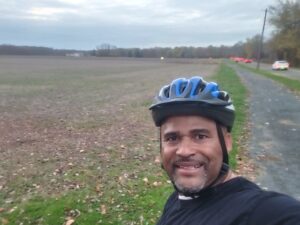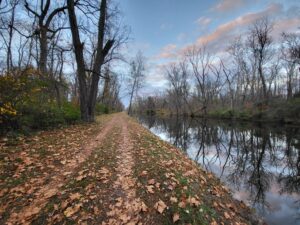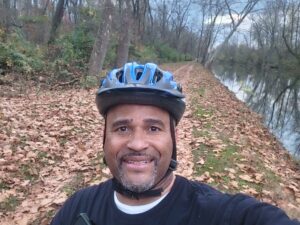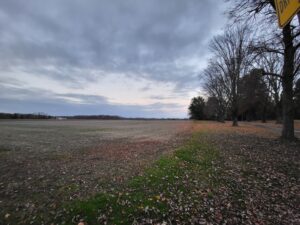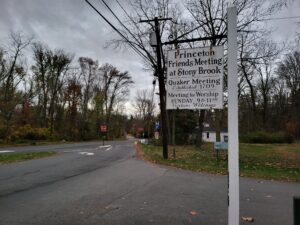 BIKE-WALK-JOG-RUN FALL 2022 [Entry #07]
Sun, Nov 6, 2022, 5:43 PM
It is now, 5:43pm and the sun has set...and I'm staring off into the dark expanse of the Princeton Battlefield, one of the most important military campaigns in America's cause for democracy and freedom!
However, I am keenly aware that similar such monuments and historic sites are not given equal consideration and treatment in the American psyche. Similar shrines and monuments, and holy grounds, that are located in urban America are not treated with the same nostalgia, simply because of the misperceived realities of urban America.
Consider the article below by the Baltimore Sun:
I share this point of view simply to draw the complex realities of race, region, class, and socio-economic status.
Visitors to the Greater Delaware Valley will visit Old Town Philadelphia and Valley Forge, and skip over Trenton to go to Princeton and the Battleground of Princeton and other Historic sites within this historic city. But Trenton is overlooked and it is symbolic of how America treats urban communities.
My ride is intended to both honor my Mother and the late, honorable Catherine Mae Woods by drawing attention to November as National Adoption Awareness Month, but it is also intended to raise awareness about race, poverty, and class in America.
In past rides, I have had the Mayor of Trenton, NJ ride with me/us from Trenton to Princeton. The Hon. Trenton Mayor W. Reed Gusciora, was formerly one of two state assemblymen for the 15th legislative district, which included Trenton and Princeton.
He and I have plans to have Mayors from ALL 13 of Mercer County's municipalities ride in our Spring, 2023 BI-WOG-RUN!
By doing so, we hope to raise the collective conscious of our county residents that we must ALL work together to life the tide of ALL citizens in our county, regardless of race, religion, gender, or any other difference.
ADDITIONAL SITES: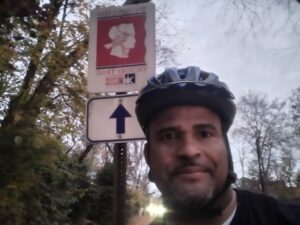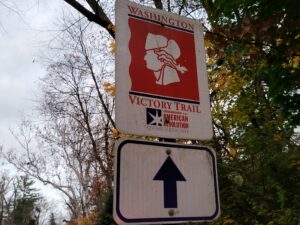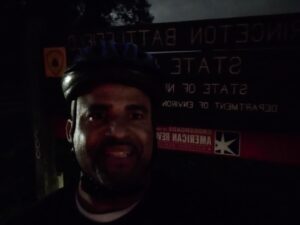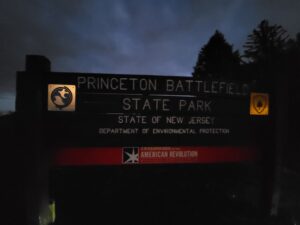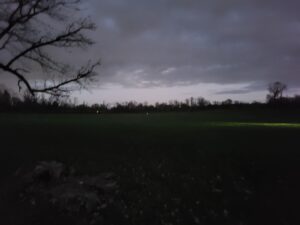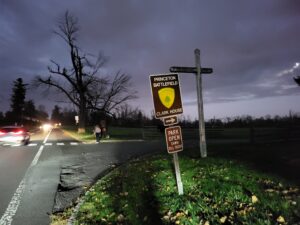 BIKE-WALK-JOG-RUN FALL 2022 [Entry #08]
Sun, Nov 6, 2022, 6:05 PM
It is now 6:05pm EST, and I embarked on this 10.1 mile BI-WOG-RUN approximately 4-hours ago.
Over the past 12+ years that we've been sponsoring this event, we've completed the event in approximate 2.25 to 2.5 hours. So, the "mobile-blogging" added a little time to the journey (smile)! But what a journey it has been. I'm now safely in the car of my shuttle-driver, who is driving me back from Princeton to Trenton.
However, I want to share a few final historical points with you all:
#1...I completed my ride in front of the Theodore Sedgwick Wright Library, a new multi-million dollar edifice built by the Princeton Theological Seminary in 2014 and designed to be a "Library to the World," and bring theological resources to communities around the globe, especially those in developing communities.
The library was named after Theodore Sedgwick Wright, whom many believe to be the first African-descended to graduate from a religious training institution in America.  [Ref. Following links]:
His story is profound in that he endured racism and classism from professor and student alike, but doggedly persevered to graduate from PTS in 1828, 16-years after it broke away from Princeton University in 1812.
#2...It is this same Princeton Theological Seminary who in 1816 voted to endorse creation of the ACS (American Colonisation Society) which began to "ship" free Black Americans back to Africa in an attempt segrate the races and "Christianize the African continent!"
However, during my time as a Trustee Member of the Board (from 2010-2022), I was humbled to cast a vote for this same theological institution to do a historical audit on slavery and explore it's organizational and institution intersection with America's "Evil Institution."
The following report helps to shed light on the findings and and recommendations to repent and repair from the hurtful past.
I believe that this issue of historical trauma, and others like it, is relevant for APSAC and local houses of worship because we in order to heal from  intergenerational / trans-generational trauma, which still affects our children to this day, we must confront our past and make amends to own the past and not let the past own us.
Healing can take place, and I am proud to be apart of a professional society that takes this charge seriously.
THANK YOU "RIDING" WITH ME FROM TRENTON TO PRINCETON TODAY...